Welcome to World Record Chess!
In November 2012, Fraser Greenroyd, Matthew Carr and Glenn Harding raised ~&pound600 for Children in Need by playing a 24 hour chess marathon in the main foyer of the Keele University Library, broadcast live on this website.
Shortly after this achievement, the trio discovered that the world record for the longest chess marathon was set, in December 2010 in Germany at a time of 40 hours and 20 minutes.
As the three are all computer scientists, who have regularly spent longer than that in laboratories slaving over coursework, they feel that this is an easy time to match, and then beat, to take the world record for themselves.
As with the charity marathon of 2012, the record attempt is being broadcast live using DGT LiveBoard technology. DGT have kindly loaned the trio top of the range LiveBoard equipment with which to attempt this challenge.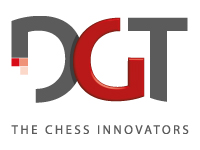 As well as DGT, the trio are being sponsored by the Keele University Computing and Innovation (KuCI) society. KuCI aims to bring a voice to computing students at Keele, as well as holding fun and interesting socials and events for people who enjoy computing in general.

In order to complete the event, the trio have returned to the Keele University Library, where they will remain for the duration of the 72 hour marathon.


Record Broken by 3 hours, 42 minutes.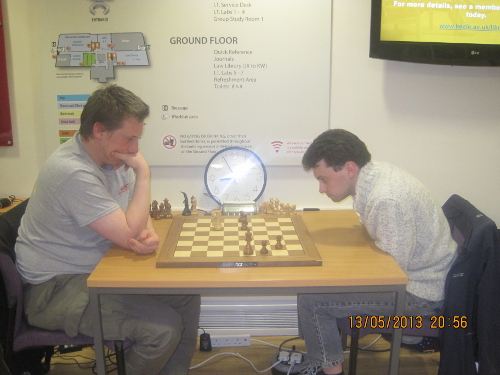 Fraser Greenroyd 33 - 75 Matthew Carr

108 Games played


Want to view the games on your mobile. Click Here